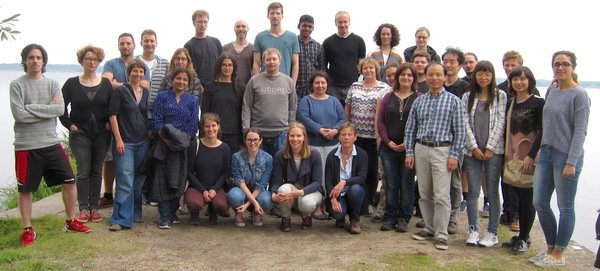 Otto-Warburg-Laboratory -


The independent research groups at the MPIMG
The "Otto-Warburg Laboratory" of the MPIMG is the organisational roof for independent research groups, which are not integrated into departments. The groups receive their budgets from various sources (MPG, BMBF, DFG, AvH-Foundation and others) and may obtain additional finances through grants.  The group leaders have full responsibility for their research and publications and manage their budgets independently. Their appointment to the MPIMG usually is temporary.
The "Otto-Warburg Laboratory" was named in honour of the biochemist and Nobel price laureate for Medicine in 1931, Otto Heinrich Warburg (1883-1970).