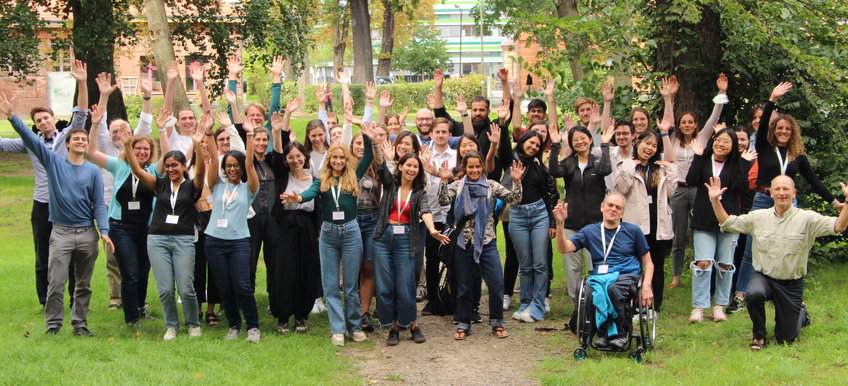 Otto Warburg Summer School on Computational Cancer Research
Collaboration between CompCancer and MPI for Molecular Genetics graduate schools

August 29th - September 2nd 2022, Berlin, Germany

 
The OWS on Computational Cancer Research is an interactive summer school with lectures, research talks, poster sessions, and a practical workshop. It will cover a series of advanced lectures to introduce the relevant topics, followed by research talks that showcase the current research questions and methods in the field.
A key part of this summer school is the interaction between speakers and student participants. Accordingly, applicants are asked to present their work as a poster to stimulate discussions with established scientists as well as fellow students.
Doctoral students and young researchers with a computational background in the cancer field and related fields from all over the world are welcome.
This OWS is co-organized by the IMPRS-BAC and the CompCancer Research Training Group.
Scientific organisers: Ekin Deniz Aksu, Emel Comak, Stefan Haas (Max Planck Institute for Molecular Genetics), Nils Blüthgen, Victoria Dombrowe, Madalina Giurgiu and Saskia Koopio (Charité - Universitätsmedizin Berlin)
Confirmed speakers
Dagmar Kainmüller - Max Delbrück Center for Molecular Medicine, Berlin
Florian Markowetz - University of Cambridge
Annalisa Marsico - Helmholtz Zentrum München
Chris Sander - Dana-Farber Cancer Institute and Harvard Medical School
Oliver Stegle - Deutsches Krebsforschungszentrum and EMBL, Heidelberg
Main venue
IRI for Life Sciences - Philippstraße 13, Haus 18, 10115 Berlin