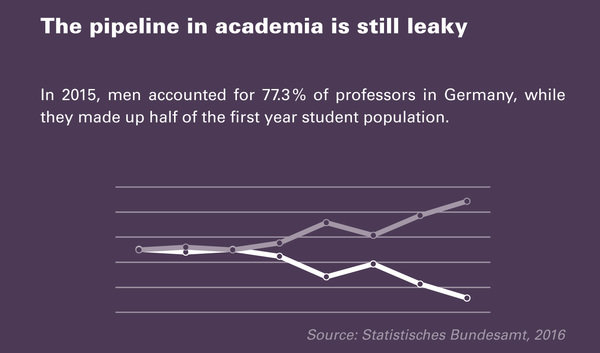 Gender Equality Officer
The gender equality officer at the Max Planck Institute for Molecular Genetics (MPIMG) is the first point of contact for employees in matters of gender equality. According to the Principles of Equal Opportunity for Women and Men at the Max Planck Society, "she has an input to all personnel-related, organizational and social measures affecting the equality of women and men, the reconciliation of career and family life and the prevention of sexual harrassment at the workplace." She is elected every four years by all female employees of the MPIMG.
If you have any questions about the equal opportunity policy of the MPIMG or would like to make an appointment, please email our local gender equality officer at gb@molgen.mpg.de.
Furthermore, the Max Planck Society has a Central Gender Equality Officer. She advises and supports the gender equality officers at the Max Planck Institutes. She advises the different internal target groups in all matters relating to gender equality. In this regard, she is a permanent guest of the different central governing bodies of the Max Planck Society. She initiates gender equality measures and projects. She supports the internal and external communication regarding gender equality and represents the Max Planck Society externally in such matters.