Nanocourse: Imaging
Start:

Jun 12, 2023

End:

Jun 13, 2023

Speakers:

Speakers MPIMG: Alice Granboulan, Beatrix Fauler, Charlotte Foerster, René Buschow, Rita Krauß, Thorsten Mielke External Speakers: Charlotte Öri (ibidi), Volker Doering (ZEISS)

Location:

Max Planck Institute for Molecular Genetics

Room:

Seminar room 1

Host:

Anne-Dominique Gindrat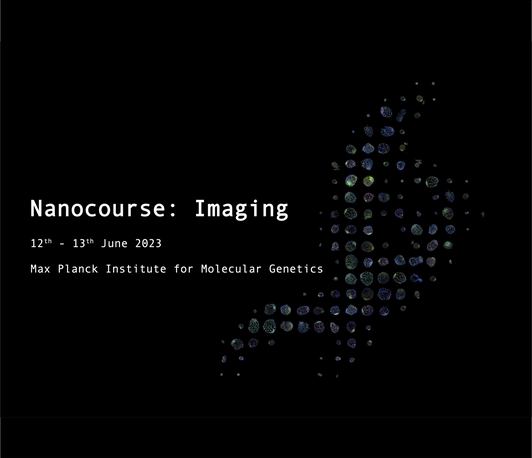 In this nanocourse given by the microscopy facility team, you will learn theoretical and practical aspects of imaging and how to apply imaging for your research.
Please register for this course by emailing gindrat@molgen.mpg.de.

At this year's nanocourse we will discuss with you the full range of an imaging process. In the basic part, we will cover sample preparation, concepts of image acquisition and processing. In the advanced part, we will discuss automation and analysis strategies, statistics and how these interact with each other within smart microscopy approaches. Finally, we will apply the acquired knowledge in a FIJI hackathon.


The workshop program will be composed of lectures, discussions and fun tasks by internal and external parts of the MPIMG Imaging Facility. We would like to encourage you to be an active part of the event and to participate accordingly.

Program
12th June 2023: Imaging 1 – Basics


10:00 – 12:00: Lecture Basics on Microscopy & Optics
12:00 – 13:00: Hands-on Image and Data Collection
13:00 – 14:00: Lunch Break
14:00 – 15:00: Sample Preparation (Charlotte Oeri, ibidi)
15:00 – 16:00: The Image
16:00 – 17:00: Image Processing
13th June 2023: Imaging 2 - Advanced
10:00 – 11:00: Automation (Volker Doering, ZEISS)
11:00 – 11:30: Basics in Image Analysis
11:30 – 12:00: Coffee Break
12:00 – 12:30: Driving Microscopes with Scripts
12:30 – 13:00: Image Analysis with FIJI
13:00 – 13:30: Data Analysis with R
13:30 – 14:30: Lunch Break
14:30 – 16:00: Hackathon

Before signing up for this nanocourse, please make sure that you can attend all the dates and write them in your calendar. If you do not show up or cancel at very short notice, other interested students will not be able to participate.