Nanocourse: How the brain is built, how it can break, and how to see inside it
Hybrid (Fully booked in SR1 but you can attend online)

Start:

Mar 29, 2022 12:00 AM c.t. (Local Time Germany)

End:

Mar 31, 2022 12:00 AM

Speaker:

Matthew Kraushar

https://www.molgen.mpg.de/4438536/dr-dr-matthew-kraushar.html

Location:

Max Planck Institute for Molecular Genetics

Room:

Seminar room 1

Host:

Anne-Dominique Gindrat

Contact:

imprs-bac@molgen.mpg.de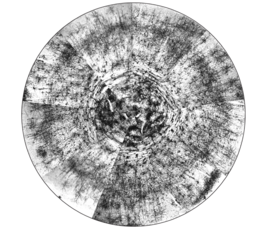 Nanocourses consist of lectures followed by the opportunity to gain hands-on experience. The brain is the foundation for our most advanced mental functions. It is among the most complex and dynamic biological systems. How the brain is built during development is a major open question at the forefront of current scientific research. A better understanding of brain development, how its circuits are wired and synapses are connected, will create a "blueprint" for understanding its normal function, and abnormalities in disorders like autism and schizophrenia. This course will contain a series of discussions on the current big picture questions and key details of brain development, structure, function, and associated disorders. Students will critically analyze foundational experiments and recent literature, with creative exercises in designing future experiments to tackle outstanding questions in the field. The course will also contain hands-on training in high resolution brain imaging and image analysis at multiple scales.


The nanocourse will take place in a hybrid way, i.e. 24 participants in the SR1 and the other participants can attend online.
Please register for this course by emailing imprs-bac@molgen.mpg.de. You will then get a Zoom link a few days before.



Schedule:
Tuesday March 29th
10:00 – 11:00 Neuroscience is cool, neurons are special – from past to present (Dr. Matthew Kraushar)
11:00 – 14:00 The synapse (Dr. Marta Orlando)
12:00 – 12:30 Coffee break
Wednesday March 30th
13:00 – 14:00 Neurons as circuits (Dr. Robert Sachdev)
14:00 – 15:00 Neocortex: the most evolutionarily advanced brain circuit (Dr. Matthew Larkum)
15:00 – 15:30 Coffee break
15:30 – 16:30 How the brain gets built (Dr. Matthew Kraushar)
16:30 – 18:00 How the brain breaks (Dr. Susanne Wegmann)
Thursday March 31st
13:00 – 15:00 Are you making new neurons? (Dr. Matthew Kraushar)
Journal Club – please read in advance:
15:00 – 15:30 Coffee break
15:30 – 18:00 How to see inside the brain (Dr. Matthew Kraushar, Dr. Thorsten Mielke, Microscopy Service Group)
Demonstration
Affiliations
Dr. Marta Orlando: Charité-Universitätsmedizin Berlin; Dr. Robert Sachdev, Dr. Matthew Larkum: Humboldt-Universität zu Berlin; Dr. Susanne Wegmann: Deutsches Zentrum für Neurodegenerative Erkrankungen (DZNE)
Topics covered:
embryonic nervous system development in utero
nervous system refinement and function postnatally
neurodevelopmental disorders and their clinical treatment
designing experiments in neuroscience research
critical reading of neuroscience literature
high resolution imaging and image analysis in the nervous system
Practical skills covered:
hands-on training in high-resolution fluorescence and electron microscopy
hands-on training in image analysis


Prerequisites: