New director at the Max Planck Institute for Molecular Genetics
Max Planck Society appoints prestigious expert for stem cells and epigenetics to Berlin
Alexander Meissner, to date professor at Harvard University and member of the Broad Institute, has been appointed as director at the Max Planck Institute for Molecular Genetics (MPIMG) in Berlin by the Max Planck Society. At the MPIMG, Meissner will set up a new department devoted to the analysis of basic molecular mechanisms including the role of DNA methylation and other epigenetic modifications in gene and genome regulation. Berlin-born Meissner has started as director and head of the Department of Genome Regulation at the MPIMG on July 1st, 2017.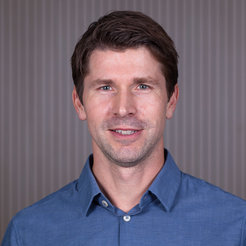 Alexander Meissner belongs to the leading scientists in the field of epigenetic regulation and reprogramming of stem cells worldwide. In Berlin, he wants to establish a mixed group of experimental and computational biologists that uses genomic tools to study developmental and stem cell biology. Meissner is particularly interested in the role of epigenetic regulation, which covers mechanisms that can regulate the "reading" (transcription) of genes without changing the base sequence of the DNA. The new director explains the effects of epigenetic changes with a simple example: "The meaning of a sentence like "Women, think men, are nothing without them", will completely change, if you just move the first comma to another position and omit the second: "Women think, men are nothing without them." The same is true for epigenetic changes. Their influence on the amount of activation or deactivation of a single gene has a similar crucial importance as punctuation marks for our language."
The MPIMG offers an ideal environment to Meissner to continue his work and expand it further. Research at the Institute concentrates on systematic analyses of mechanisms controlling gene function. It's the overall goal of all MPIMG groups to gain better insights in biological processes during development and disease, thus contributing to the development of cause-related medical treatments.
Background information: Alexander Meissner was born and brought up in Berlin. He studied Medical Biotechnology at the Technical University of Berlin before starting his PhD studies with Rudolf Jaenisch at the Whitehead Institute/MIT. After completing the PhD, Meissner spent a year and a half working with Rudolf Jaenisch and Eric Lander before starting his own lab in 2008 in the Department of Stem Cell and Regenerative Biology at Harvard University and as an associate member of the Broad Institute. In 2016 he has been appointed as Director and Head of the Department of Genome Regulation at the Max Planck Institute for Molecular Genetics in secondary employment and changed it to his principal employment in 2017.
[pm]