Transferable Skills Course: Scientific Writing
Fully booked

Start:

Nov 17, 2021 00:00

End:

Nov 19, 2021 00:00

Speaker:

Science Craft

Dr. Brian Cusack

Location:

MPI-MG

Room:

SR I or online

Host:

Kirsten Kelleher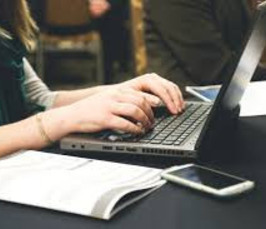 Please email kelleher@molgen.mpg.de to register for this course.

This workshop enables life scientists to communicate their research clearly and effectively.

Participants Learn How To:
Apply five key principles of scientific writing.
Write for their readers.
Construct a memorable "take-home message".
Connect all parts of their paper in a flowing narrative.
Overcome writers' block.
Structure their paper for increased impact.
Use the writing process to inform their own research.
Understand the role of "story telling" in scientific writing.
Our Teaching Approach:
Encourages participants to see "the big picture" of their research.
Uses discussions, exercises and homework to underscore key-points.
Equips participants with writing tools rather than burdening them with writing rules.
Includes editing of participants' Abstracts and follow-up one-to-one consultation.
Includes class discussions that facilitate an understanding of the writing process; encouraging interaction and the sharing of writing experiences.
Creates an informal atmosphere that motivates students to enjoy writing.