Transferable Skills Course: Basics of Teaching and Learning
Beginn:

24.09.2020

Ende:

25.09.2020

Vortragende(r):

Sebastian Walzik

Ort:

MPI-MG

Raum:

seminar room 2

Gastgeber:

Kirsten Kelleher

Kontakt:

kelleher@molgen.mpg.de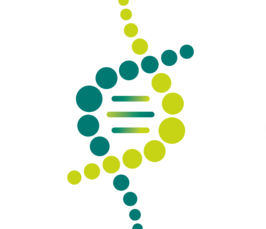 This course will introduce scientists with teaching duties to the basics of teaching and learning
To register for this course, please email kelleher@molgen.mpg.de.
Seminar's Focus
This workshop provides a basic introduction into didactical planning of teaching (lectures as well as the scope of a whole semester) and fostering learning processes of students. During the workshop the participants are invited to work out their own teaching-plans. If required we'll also cover the topic of accompanying Bachelor-/Master-Theses, especially focussing on the question of fair and transparent grading.
Learning-Outcomes
The participants will understand basics of how people learn.
They will reflect their role as a teacher at a university and develop a professional self-concept of teaching at universities.
They will be able to distinguishing between working-processes and learning-processes and design their teaching in order to evoke and support learning-processes of their students purposefully.
They formulate respective learning-targets and competences
They understand the role of Problems and Cognitive Dissonances for Learning and use concepts of Problem Based Learning (PBL) to design their teaching.
At the end of the seminar, they will come up with a rough plan for their next semester of teaching as well as a sketch out for the first lecture
They grade theses transparently and fair.

Content
A constructivist model of teaching and learning
Target-oriented teaching and learning
Confinements of learning
Constructive Alignment
Working-processes vs. learning processes
Concept of Competences
Bloom's taxonomy of learning
Problem Based Learning (PBL)
Teaching methods
Methods
Inputs
Discussions and exchange of experiences & opinions
Exercises
Workshop
Participants are invited to bring their records and files they will be using for their teaching (even on laptop). We will be using it during the workshop.