Work-Family-Management for Scientists
Beginn:

30.01.2018 09:00

Ende:

31.01.2018 12:00

Vortragender:

Dagmar Terbeznik

work | life coaching & beratung http://www.work-life-coaching.de/

Ort:

MPI-MG

Raum:

Seminar room 1

Gastgeber:

Kirsten Kelleher

Kontakt:

gb@molgen.mpg.de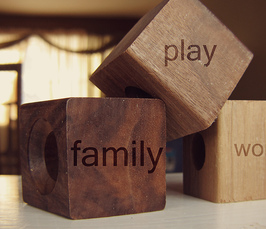 This workshop is aimed at scientists who are parents and want to reflect and improve the ways in which they cope with the competing needs of their family and their career.
Dagmar Terbeznik, a certified coach in the area of work/life balance, will offer a workshop over two half-days in which participants will gain the tools to reflect on their current arrangements and their satisfaction with them, prioritise their personal values, learn about different ways to structure a demanding work and family life and develop their own ideas and methods to achieve a better compatibility of these two often conflicting aspects.
Ms. Terbeznik will provide background knowledge and lead some group exercises but most of the content is created by your needs and interests, led by the coach.
Whether you are working part-time, full-time, are mother or father, new parent or have school children, single parent, main care-giver or simply wish you could do more, this workshop could provide some refreshing ideas for your day-to-day life.

Workshop times: 30th of January, 2018 - 09:00 - 15:30; 31st of January, 2018 - 09:00 - 12:00