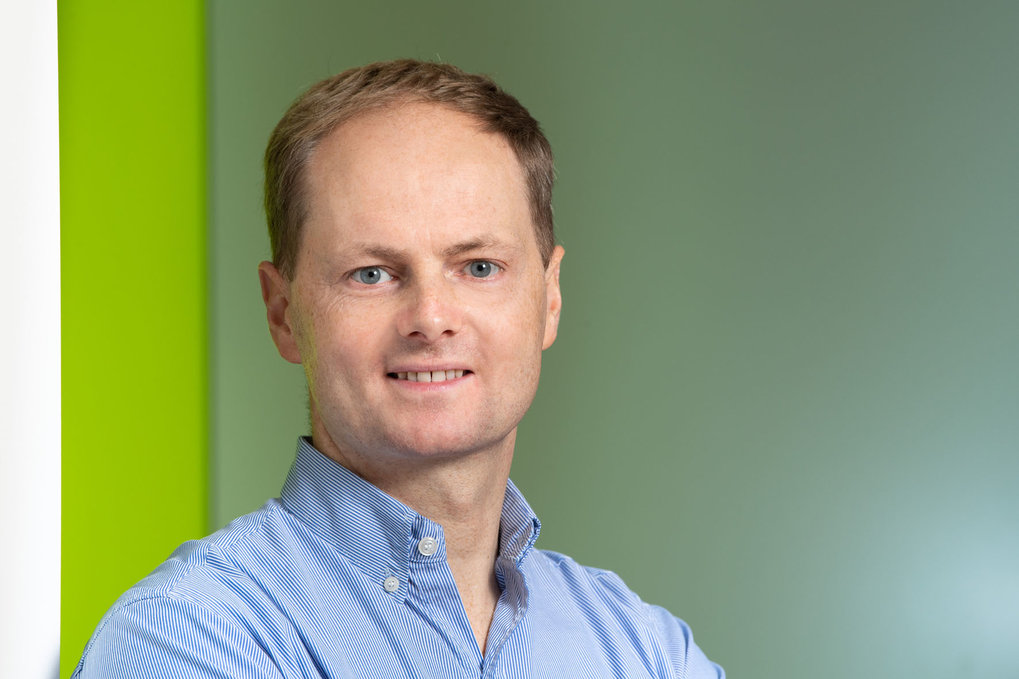 Dr. Malte Spielmann
Group Leader
RG Development & Disease
Spielmann lab
Academic Education
| | |
| --- | --- |
| 2016 | Habilitation; Charité-Universitätsmedizin Berlin, Germany |
| 2016 | Board certification Human Genetics, Charité-Universitätsmedizin Berlin, Germany |
| 2010 | Dr. med. (summa cum laude); University of Bochum, Germany |
| 2009 | German Medical Exam (Approbation) |
| 2006-2007 | M.D. thesis studies, Harvard Medical School, Boston, USA |
| 2003-2006 | Undergraduate studies in Medicine, University of Witten/Herdecke, Witten, Germany |
| | |
Academic Positions
| | |
| --- | --- |
| since Oct 2018 | Group leader, Charité-Universitätsmedizin Berlin & Max Planck Institute for Molecular Genetics, Berlin, Germany |
| 2016-2018 | Senior Fellow position, Department of Genome Sciences, Univ.of Washington, Seattle, USA |
| 2013-2016 | Head of Array-CGH Research Unit, Institute of Medical Genetics and Human Genetics, Charité-Universitätsmedizin Berlin, Germany |
| 2010-2016 | Research Fellow, RG Development & Disease, Max Planck Institute for Molecular Genetics, Berlin, Germany |
| 2010-2016 | Residency in Medical Genetics, Institute of Medical Genetics and Human Genetics, Charité-Universitätsmedizin Berlin, Germany |
| | |
Additional Information
| | |
| --- | --- |
| 2016-2018 | DFG Research Fellowship at the University of Washington, Seattle, USA |
| 2015 | Young Investigator Award of the International Skeletal Dysplasia Society (ISDS) |
| 2013-2016 | Clinical Scientist Fellowship of the DFG Graduate School 203 "BSRT" |
| 2012 | Young Investigator Award of the European Society of Human Genetics (ESHG) |
| 2010 | Doctoral Thesis Award 2010 of the University of Bochum, Germany |
| | |
Main Research Interests
Non-coding mutations and structural variants as the cause of human disease
Single cell analysis of pleiotropic effects of mutations during embryonic development
3D chromatin architecture of rare diseases
CRISPR/Cas9 genome editing in the mouse to model human disease
high throughput functional screening of non-coding variants
For mor information, see Spielmann Lab

Selected Publications
Cao J*, Spielmann M*, Qiu X, Ibrahim DM, Huang X, Hill AJ, Zhang F, Mundlos S, Christiansen S, Steemers ST, Trapnell C, Shendure J. The dynamic transcriptional landscape of mammalian organogenesis at single cell resolution. Nature 2019 Feb 20. doi: 10.1038/s41586-019-0969-x *Co-first authors
Kragesteen BK*, Spielmann M*, Paliou C, Heinrich V, Schöpflin R, Esposito A, Annunziatella C, Bianco S, Chiariello AM, Jerković I, Harabula I, Guckelberger P, Pechstein M, Wittler L, Chan WL, Franke M, Lupiáñez DG, Kraft K, Timmermann B, Vingron M, Visel A, Nicodemi M, Mundlos S, Andrey G. Dynamic 3D chromatin architecture contributes to enhancer specificity and limb morphogenesis. Nat Genet. 2018 Oct;50(10):1463-1473. doi: 10.1038/s41588-018-0221-x. *Co-first authors
Spielmann M, Lupiáñez DG, Mundlos S. Structural variation in the 3D genome. Nature Reviews Genetics 2018 Jul;19(7):453-467. doi: 10.1038/s41576-018-0007-0
Flöttmann R, Kragesteen BK, Geuer S, Socha M, Allou L, Sowińska-Seidler A, Bosquillon de Jarcy L, Wagner J, Jamsheer A, Oehl-Jaschkowitz B, Wittler L, de Silva D, Kurth I, Maya I, Santos-Simarro F, Hülsemann W, Klopocki E, Mountford R, Fryer A, Borck G, Horn D, Lapunzina P, Wilson M, Mascrez B, Duboule D, Mundlos S, Spielmann M. Non-coding copy number variations are associated with congenital limb malformation. Genet Med. 2018 Jun;20(6):599-607. doi: 10.1038/gim
Spielmann M, Kakar N, Tayebi N, Leettola C, Nürnberg G, Sowada N, Lupiáñez DG, Harabula I, Flöttmann R, Horn D, Chan WL, Wittler L, Yilmaz R, Altmüller J, Thiele H, van Bokhoven H, Schwartz CE, Nürnberg P, Bowie JU, Ahmad J, Kubisch C, Mundlos S, Borck G. Exome sequencing and CRISPR/Cas genome editing identify mutations of ZAK as a cause of limb defects in humans and mice. Genome Res. 2016 Feb;26(2):183-91. doi: 10.1101/gr.199430.115.
Franke M, Ibrahim DM, Andrey G, Schwarzer W, Heinrich V, Schöpflin R, Kraft K, Kempfer R, Jerković I, Chan WL, Spielmann M, Timmermann B, Wittler L, Kurth I, Cambiaso P, Zuffardi O, Houge G, Lambie L, Brancati F, Pombo A, Vingron M, Spitz F, Mundlos S. Formation of new chromatin domains determines pathogenicity of genomic duplications. Nature. 2016 Oct 13;538(7624):265-269. doi: 10.1038/nature19800
Lupiáñez DG, Kraft K, Heinrich V, Krawitz P, Brancati F, Klopocki E, Horn D, Kayserili H, Opitz JM, Laxova R, Santos-Simarro F, Gilbert-Dussardier B, Wittler L, Borschiwer M, Haas SA, Osterwalder M, Franke M, Timmermann B, Hecht J, Spielmann M, Visel A, Mundlos S. Disruptions of topological chromatin domains cause pathogenic rewiring of gene-enhancer interactions. Cell. 2015 May 21;161(5):1012-25. doi: 10.1016/j.cell.2015.04.004.
Kraft K, Geuer S, Will AJ, Chan WL, Paliou C, Borschiwer M, Harabula I, Wittler L, Franke M, Ibrahim DM, Kragesteen BK, Spielmann M, Mundlos S, Lupiáñez DG, Andrey G. Deletions, Inversions, Duplications: Engineering of Structural Variants using CRISPR/Cas in Mice. Cell Rep. 2015 Feb 4. pii: S2211-1247(15)00029-7. doi: 10.1016/j.celrep.2015.01.016
Ibn-Salem J, Köhler S, Love MI, Chung HR, Huang N, Hurles ME, Haendel M, Washington NL, Smedley D, Mungall CJ, Lewis SE, Ott CE, Bauer S, Schofield PN, Mundlos S, Spielmann M*, Robinson PN*. Deletions of chromosomal regulatory boundaries are associated with congenital disease. Genome Biology 2014, doi:10.1186/s13059-014-0423-1 *co-corresponding authors
Spielmann M, Brancati F, Krawitz PM, Robinson PN, Ibrahim DM, Franke M, Hecht J, Lohan S, Dathe K, Nardone A, Landi A, Wittler L, Timmermann B, Chan D, Mennen U, Klopocki E, Mundlos S. Homeotic Arm-to-Leg Transformation Associated with Genomic Rearrangements at the PITX1 Locus. Am J Hum Genet. 2012 Oct 5;91(4):629-35. doi: 10.1016/j.ajhg.2012.08.014. Selected as "Best of AJHG 2012 and 2013"
For more publications, see Google Scholar