Renal cell carcinoma, a metabolic disease
Dr. David Meierhofer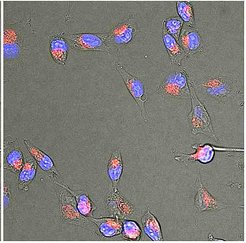 The area of interest of the Meierhofer group lies in the area of renal cell carcinoma (RCC) and its subtypes.
A brand new timsTOF SCP mass spectrometer (Bruker) will be used to study the spatial proteome at or near single-cell resolution. Metabolic differences, epigenetic marks, and post-translational modifications between adjacent healthy kidney tissues and RCC are waiting to be discovered by a doctoral student combining wet lab and computational molecular biology.
For a general description of our research please have a look at the website of the Mass Spectrometry group.